What people are saying
Reviews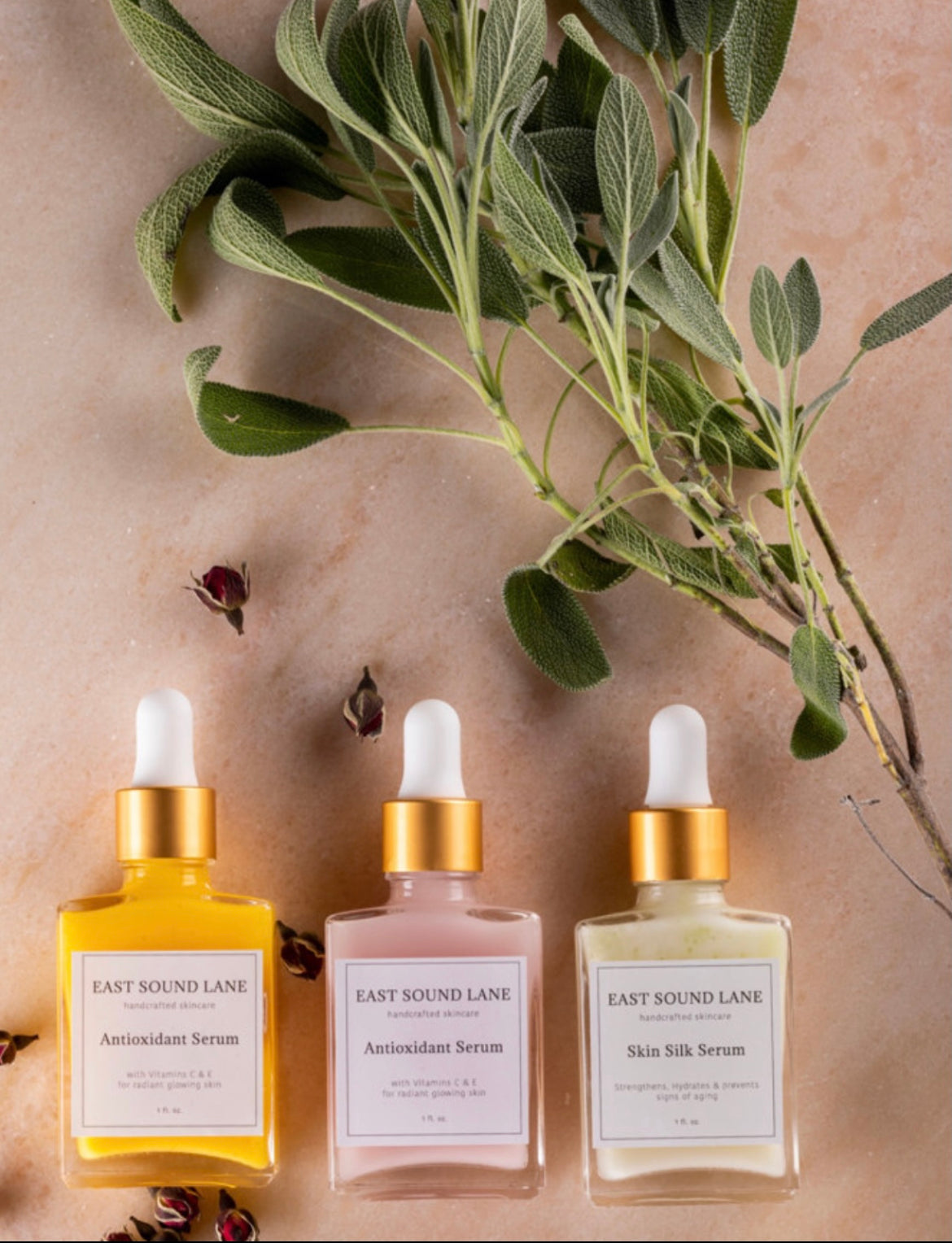 Review of Trio of Serums
So in love with these serums, and the oil is such a beautifully light consistency. I work in high-end cosmetics, and this skincare line is more effective than some of the most expensive lines I've tried. You know you've hit the jackpot when it's clean and effective!!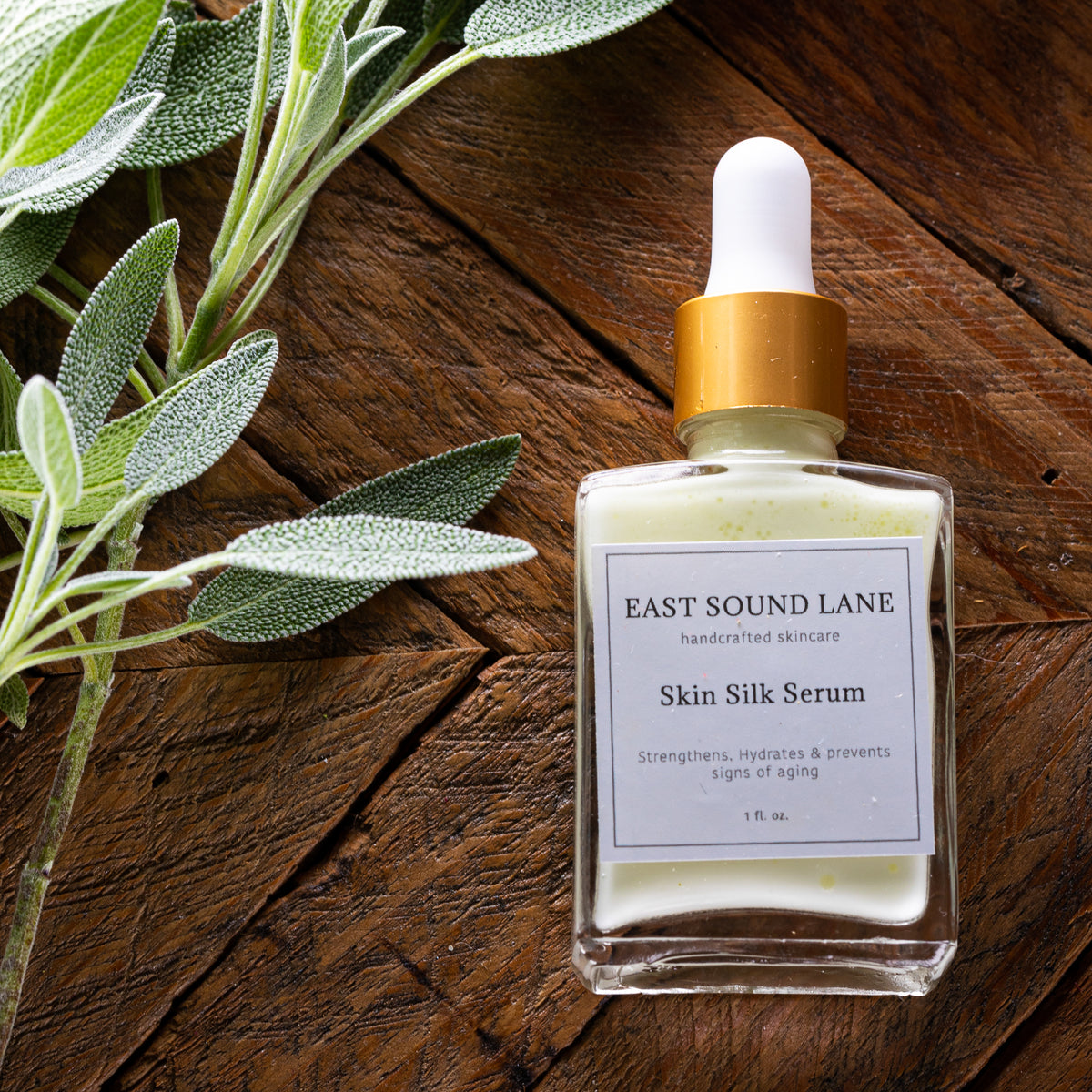 Skin Silk with Island Blueberries
Love how this absorbs into my skin and leaves it feeling fresh and smooth. Love its botanical ingredients.
- Amie S, game changer
Let's start off with how good this smells 🙌and once again a score with me ! I am 50 years old and I have acne and rosacea and I have to say this has been a game changer for me❤️My skin is glowing 🤩I will purchase again.
- Amie S, problem skin at 50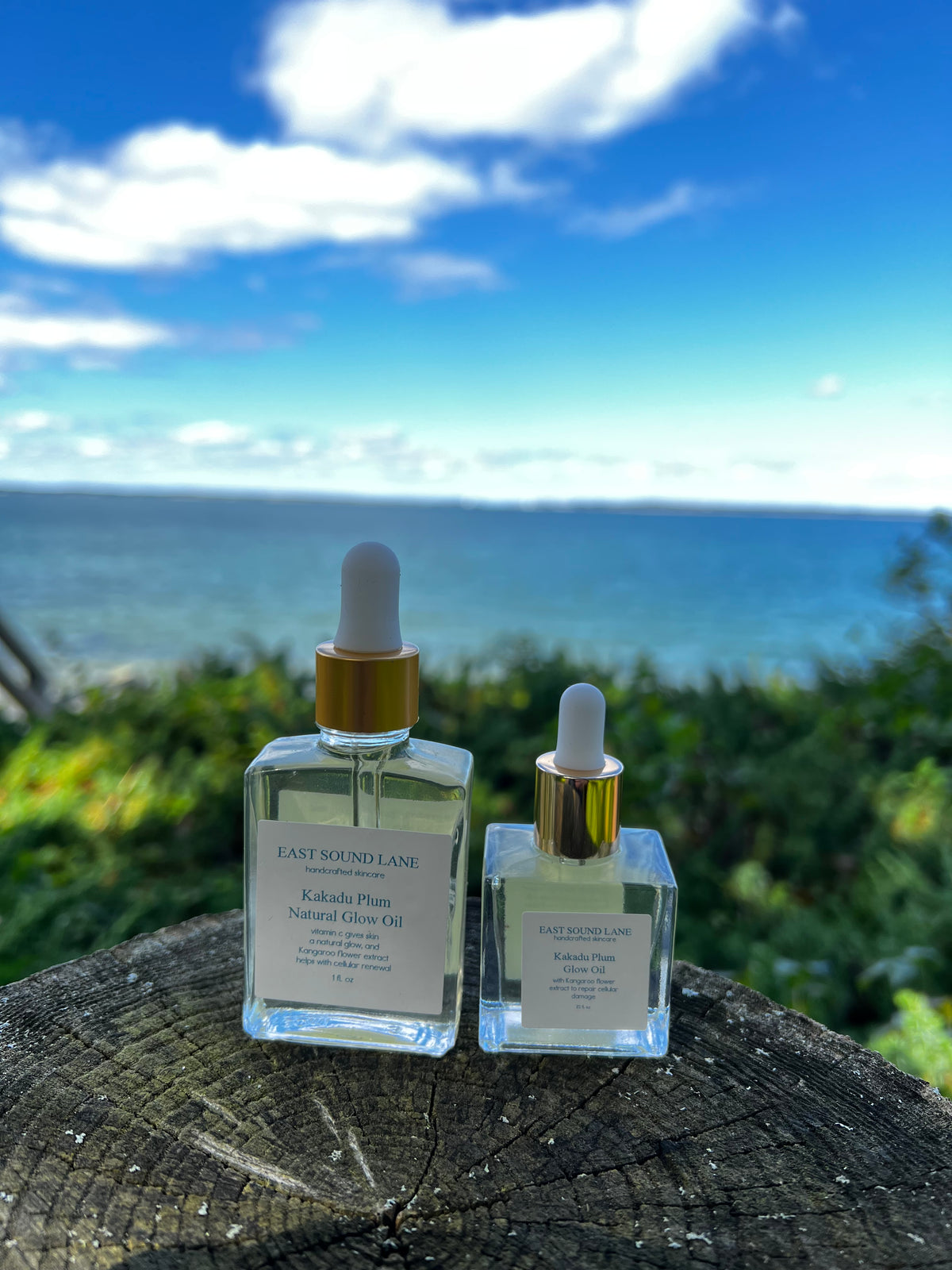 Kakadu Plum Natural Glow Oil
Ok here we go !! I was so scared of trying oils on my acne prone ! Rosacea skin!! And wow I was so wrong ! I am so in love with my glowing skin ! ❤️❤️Thank you
- Amie S, problem skin at 50
I love my Natural Glow Oil. This gentle formula leaves my skin hydrated and smells so nice too!
-Lauren B
I have tried many face oils, but this is the only one I truly love! It isn't heavy, but packs a big punch. My face feels amazingly soft since adding this to my skincare routine. Plus, the light scent is heavenly.
- Angela B, Perfection!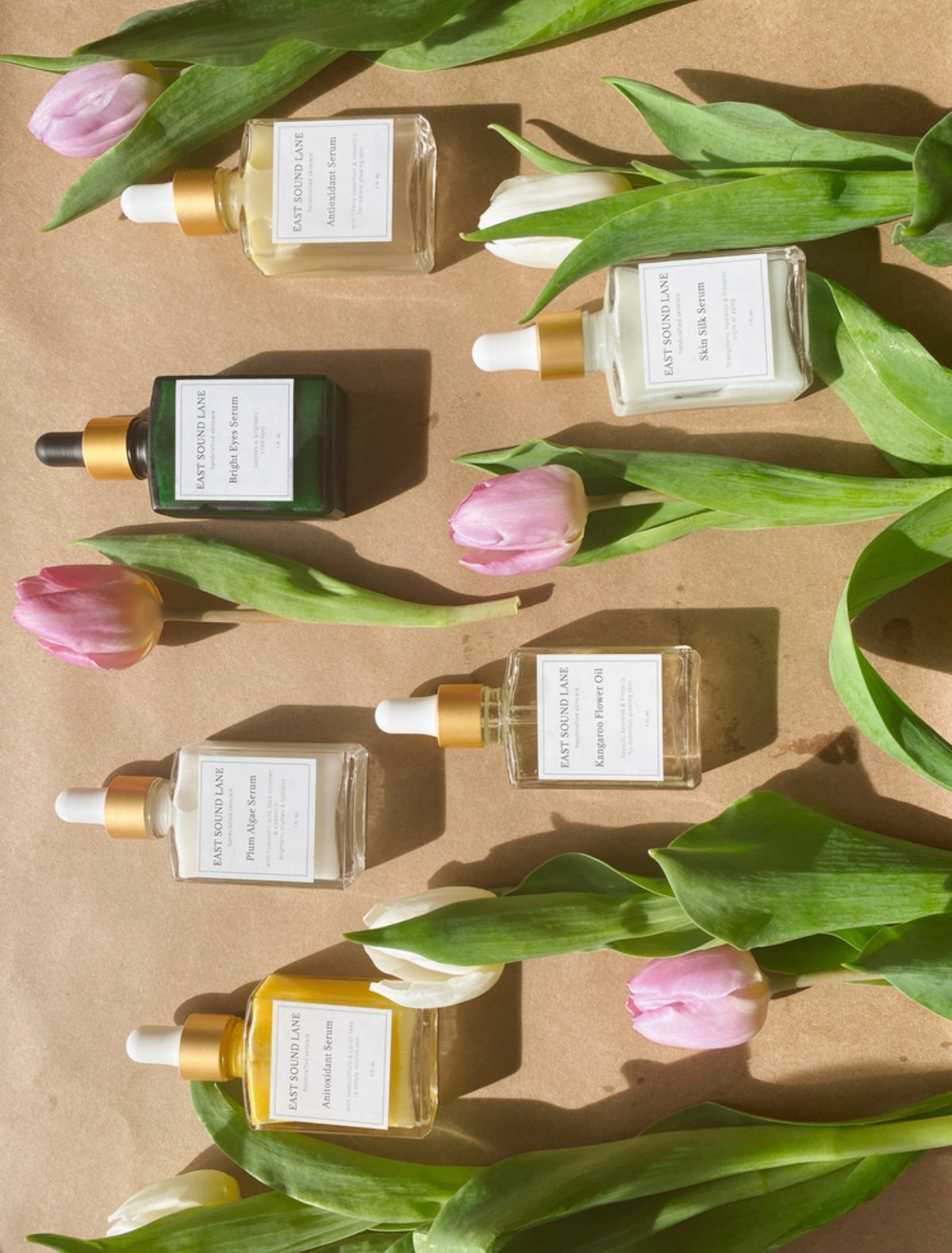 Entire Collection

I am simply amazed at how well Allie's serums and oils have impacted my skin. My skin has never looked or felt this healthy before! I love that all of her products are completely natural and can even smell some of the ingredients when I put them on, which is lovely. I have a variety of the serums which I alternate depending on how my skin is that day and it has helped tremendously in reducing puffiness, brightening, and hydrating my skin overall. I am so grateful to have found Allie's products and to know that they come from such a wholesome source makes the world of a difference.
-Abbey Y, ⭐️⭐️⭐️⭐️⭐️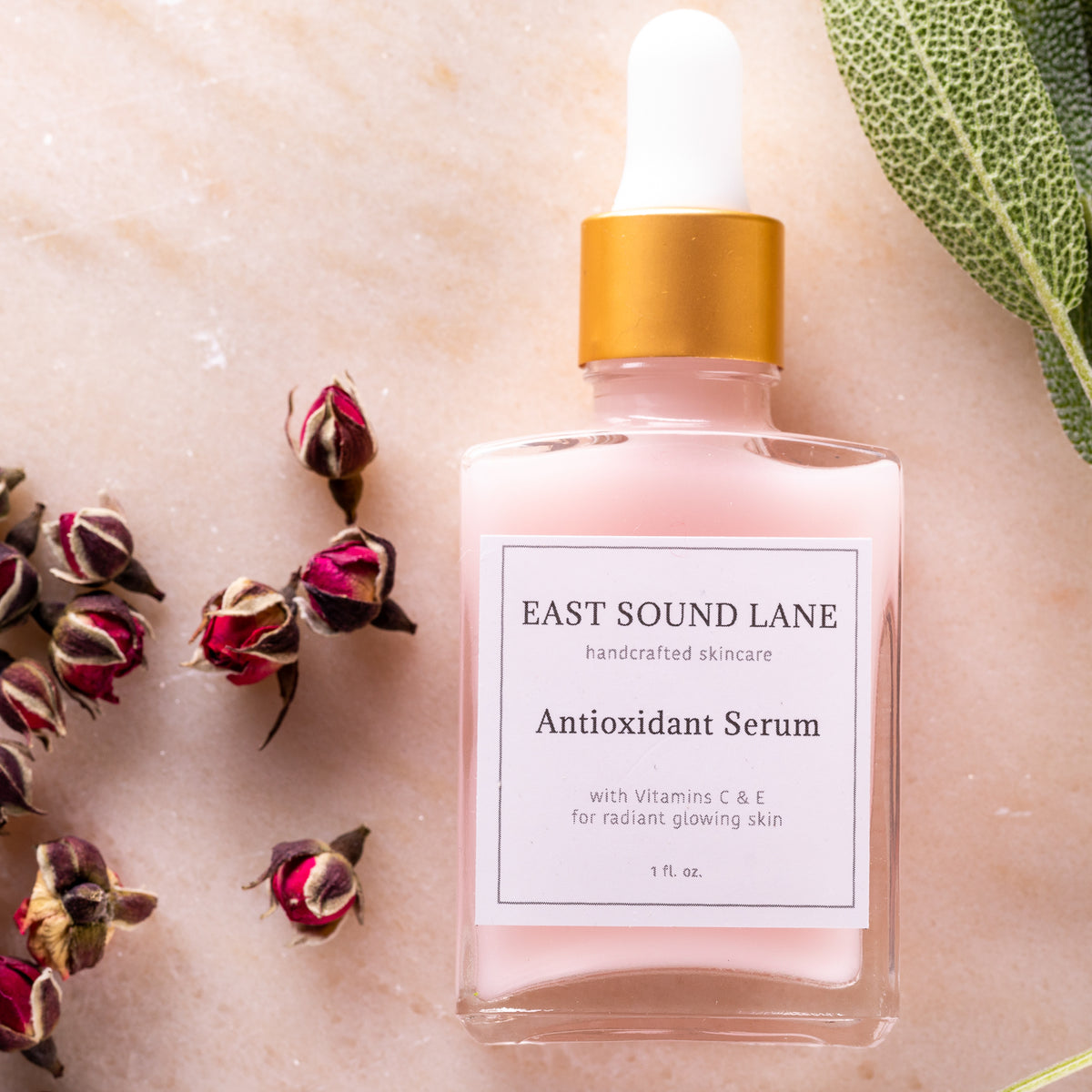 Antioxidant Serum
This is an incredibly clean, refreshing serum. I have tried no less than 20 vitamin c serums for daytime, and this one immediately became my forever one. It nourishes my skin so much, leaves it super dewy but not at all sticky and is this perfect combination between light and rich. I love the scent, I put it on my kids and hubby too. It's amazing and I feel so grateful to have found this product
- Katherine P, best daytime serum I've tried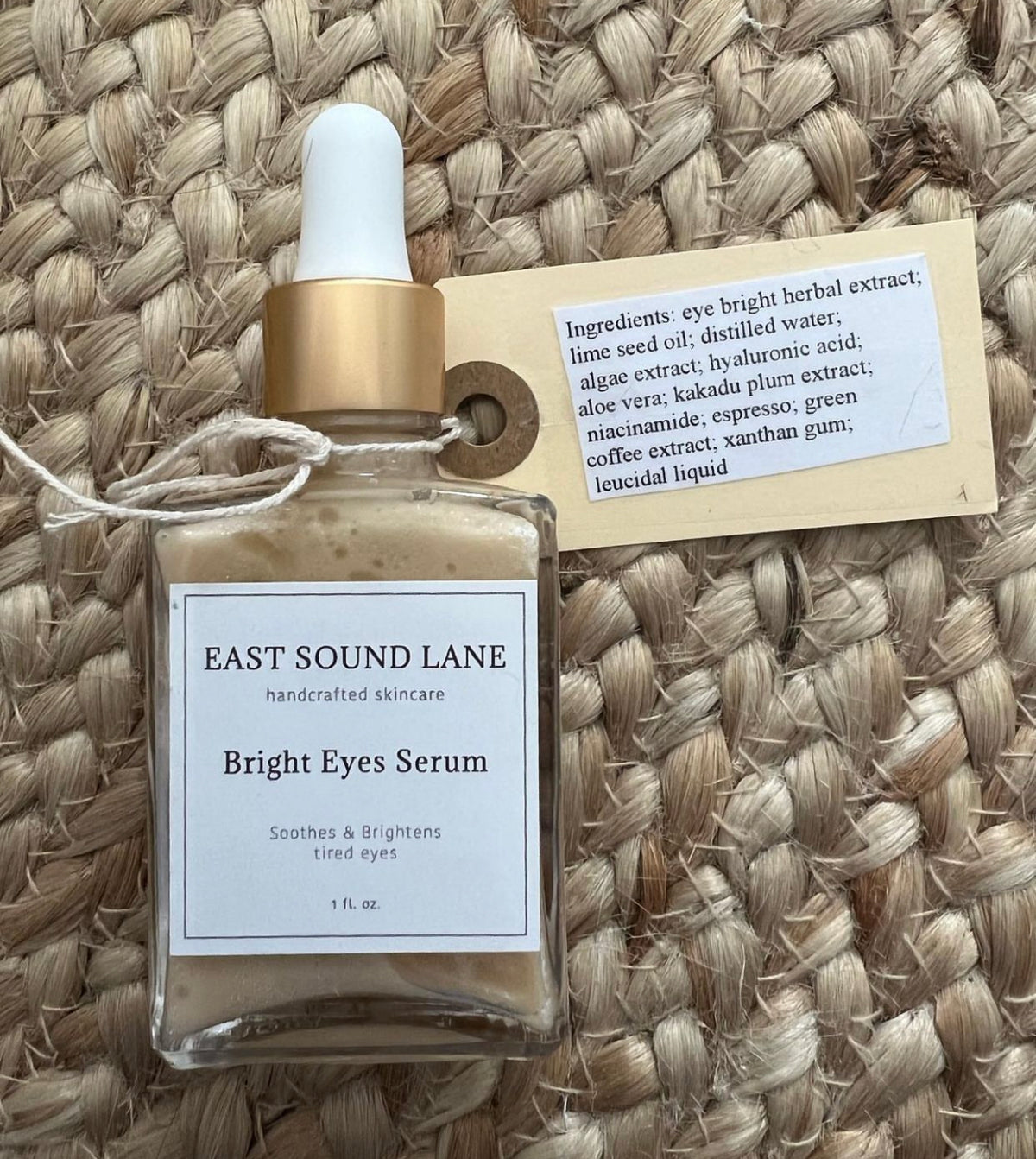 Bright Eyes Serum
I ABSOLUTELY LOVE THIS!!! This is a miracle product. It feels like heaven under my eyes. I also use it on my lids and above and between my eye brows. It soothes and plumps like nothing else!!!
- Kristen M, OMG?!!? THIS ACTUALLY EXISTS!!!!

love the way this serum felt. It's not oily or sticky, but it is so rich. I felt an immediate improvement and saw the darker coloration under my eyes begin to fade. And it smells wonderful!
- Cara A, Beautiful and immediate results
Beautiful and immediate results. Love this new serum- absorbs quickly and is deeply moisturizing without being oily. This serum is very quick to show smoothing and softening benefits. I will definitely purchase this again and highly recommend it!
- Kristen Z, beautiful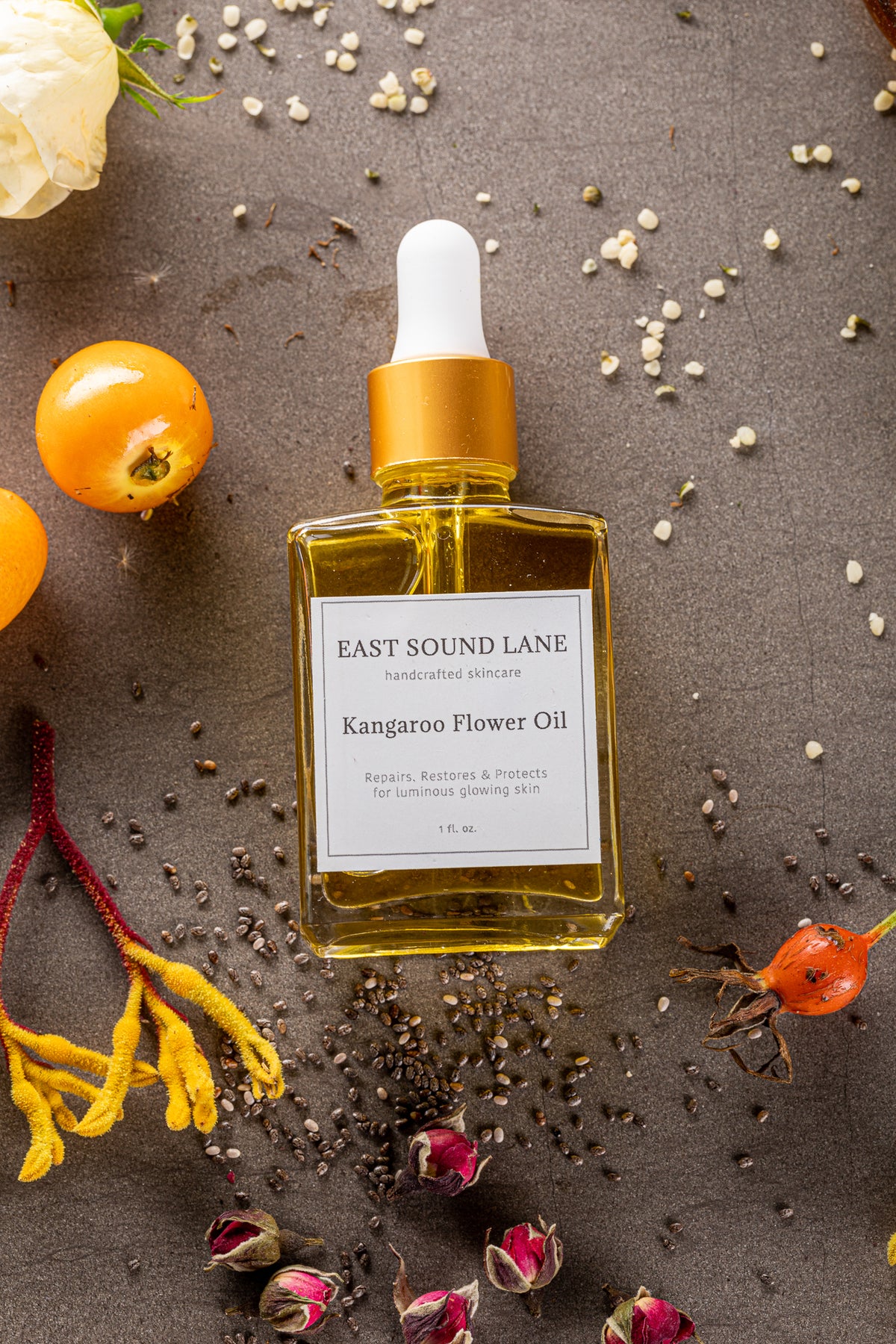 Kangaroo Flower Oil
I just purchased this for the first time two weeks ago and am in love. I was using a $200+ oil that I am replacing with this product now. I've been using the Kangaroo Flower Oil in place of a moisturizer; it leaves my skin feeling soft and hydrated.
- Amy C, replace your moisturizer with this ASAP!

This is a deliciously light oil but it really packs a punch in the moisture department. I love using it on ever so slightly damp skin, right after washing my face. It absorbs beautifully too!
- Bella N, bottle of sunshine
Seasonal Ingredients
Ingredient Spotlight
East Sound Lane is an ethically sourced handcrafted skincare line formulated exclusively from superlatively sourced plants and minerals. Our hard-working yet gentle products effectively address a range of skin concerns, including but not limited to acne, dehydration, inflammation, hyperpigmentation, sensitivity and premature aging.