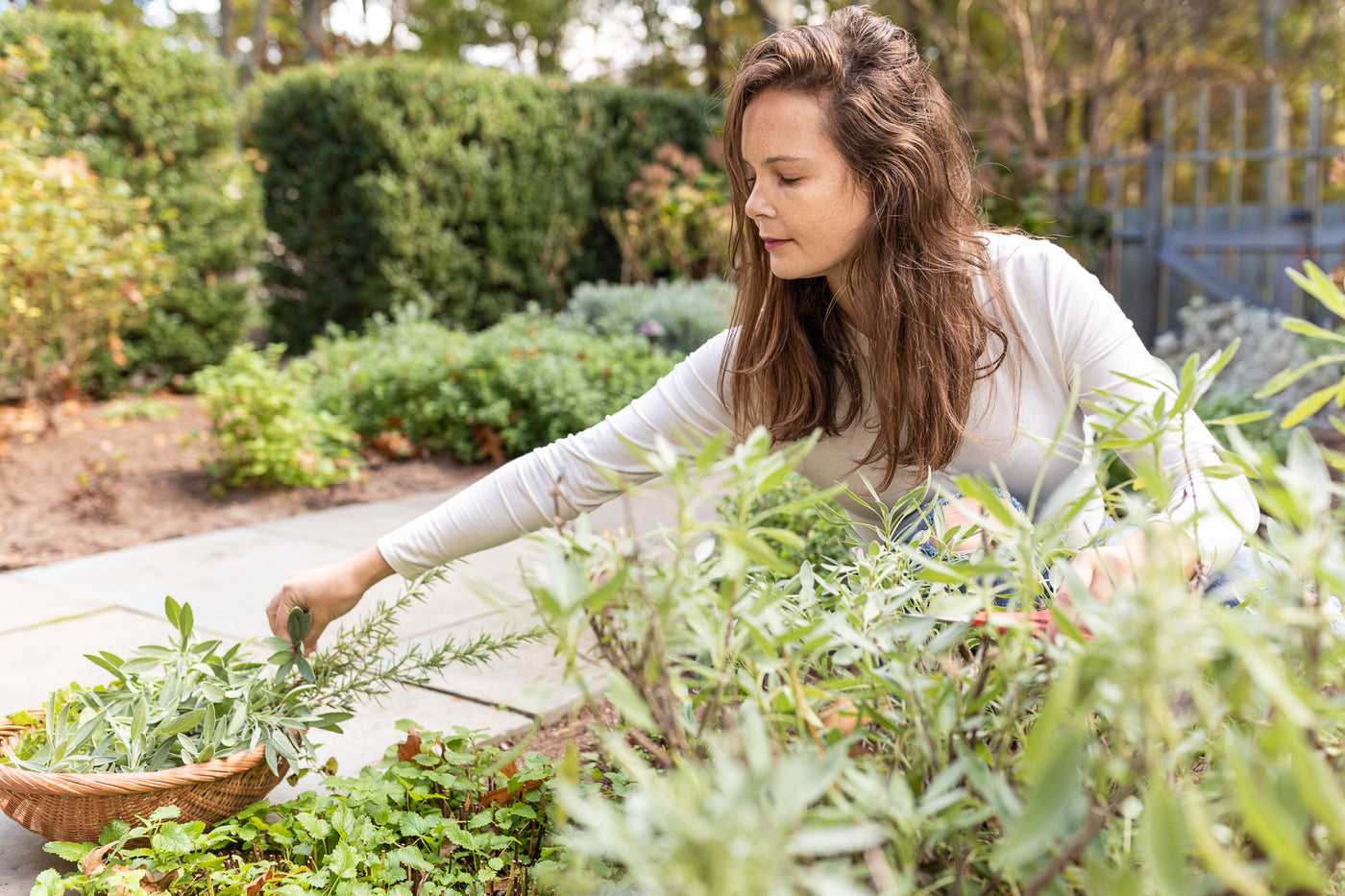 My Story
Hi! I'm Allie, the creator of East Sound Lane. I believe that what you put on your skin should be clean and that less is more. Our skin is our largest organ, covering 18-22 square feet of the average-size adult. Our skin holds us together; it provides a barrier between our insides and the outside world. It's our first line of defense against pollutants, illness and disease, making skin health a priority for our overall health. Yet 60% of what our skin is exposed to is absorbed into the bloodstream. Toxic ingredients in skincare products and environmental stressors challenge our skin on a daily basis.  Healthy skin is essential for looking and feeling great. Understanding the different sources of skin damage is necessary for protecting our skin so that our skin protects us.
When it comes to beauty products, my experiences as a student in esthetics school combine with my culinary school experience, allowed me to take the chemistry/physics part of cooking and baking and apply them to making my own skincare products.  I am self-taught, influenced by magazines and what I saw and learned from the people around me. As a teenager and throughout my early adulthood, my mom nagged me about wearing sunscreen. My vanity got the best of me, however, and I opted for looking tan, even using tanning beds during the harsh Rhode Island winters. My skincare game changed after I graduated college and got my first real job as a TV and Radio producer for Bloomberg News, covering European and Asian markets. This meant crazy hours. I arrived at the office by 3am and left by 4pm on a good day.  In an exhausted haze, at least 3 times a week after work, I went to the Sephora located across the street or to the beauty department at Bloomingdales, which was located on the same block as my office. I was overwhelmed with all the choices at the cosmetic and skincare counters. A well-meaning saleswoman with her own skin issues admitted she didn't really know what to recommend to me. Most of her Bloomingdales customers were women in their thirties and forties who suddenly wanted a miracle cream to diminish crow's-feet or lift up what gravity had brought down. But I was only 23, with the vague idea that I should be taking better care of my skin. When I think about beauty, the first thing I think about is my mom. Although she is nearly seventy, her skin is flawless, with barely a wrinkle in sight. Unlike many women her age, she's never had any botox, fillers or surgery. The real reason she looks so young and beautiful is because she eats the right foods, lives a healthy lifestyle, and most importantly, she takes care of her skin. My mom taught me that I don't need to spend a ton of money on products or undergo painful procedures to age gracefully, the key is consistency.  Your skincare routine should be an every day self care habit. Overtime, I have learned that our healthiest skin is a marriage between our habits and the products we choose. I created East Sound Lane because so few beauty products are truly clean. The products that do claim to be organic, clean and natural are often over priced, making consistency difficult to maintain without an unlimited budget.  Beauty should be clean, fun and effective, while keeping our planet and people in mind. My Kangaroo Flower facial oils are made with 100% natural ingredients, free from perfume oils, fragrances, and phthalates. I use the petal-to-potion process to sustain the purity of ingredients in my products and to give you the full benefits of whole plant nutrients. I am always available to answer any questions. Simply email me at eastsoundlane@gmail.com . You can also DM me on instagram @eastsoundlane.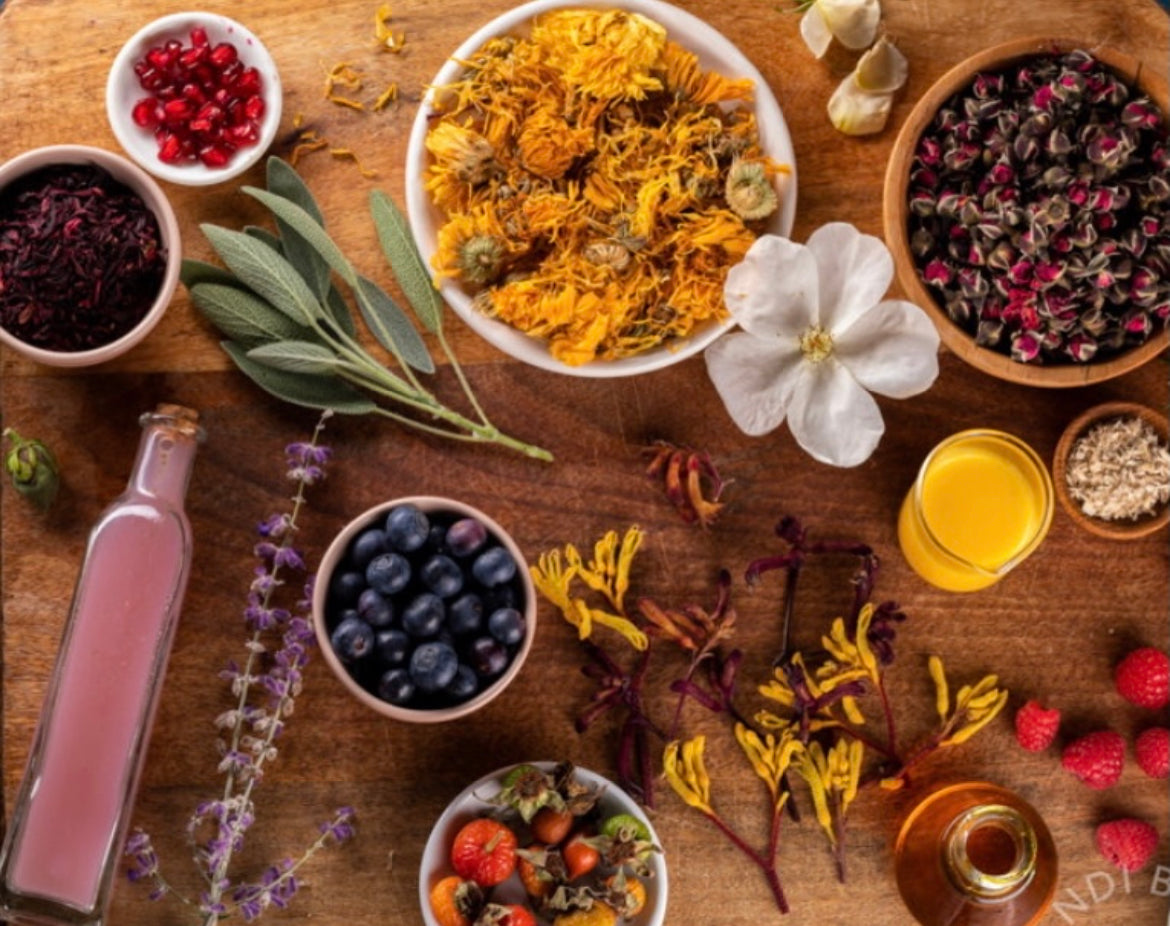 Simple Skincare
Skin is our largest organ. 60% of what we put on our skin penetrates into our bloodstream so it's important to be conscious with what you put on your face and body. For this reason, I use minimal, plant-based ingredients mostly grown in my family's garden, free of pesticides, and hand harvested by me.  I never use parabens, formaldehyde, synthetic dyes, fragrances, phthalates, or sulfates. I make everything by hand in small batches, always seeking to ensure I abide by highest standards. I hope you enjoy the products as much as I do!